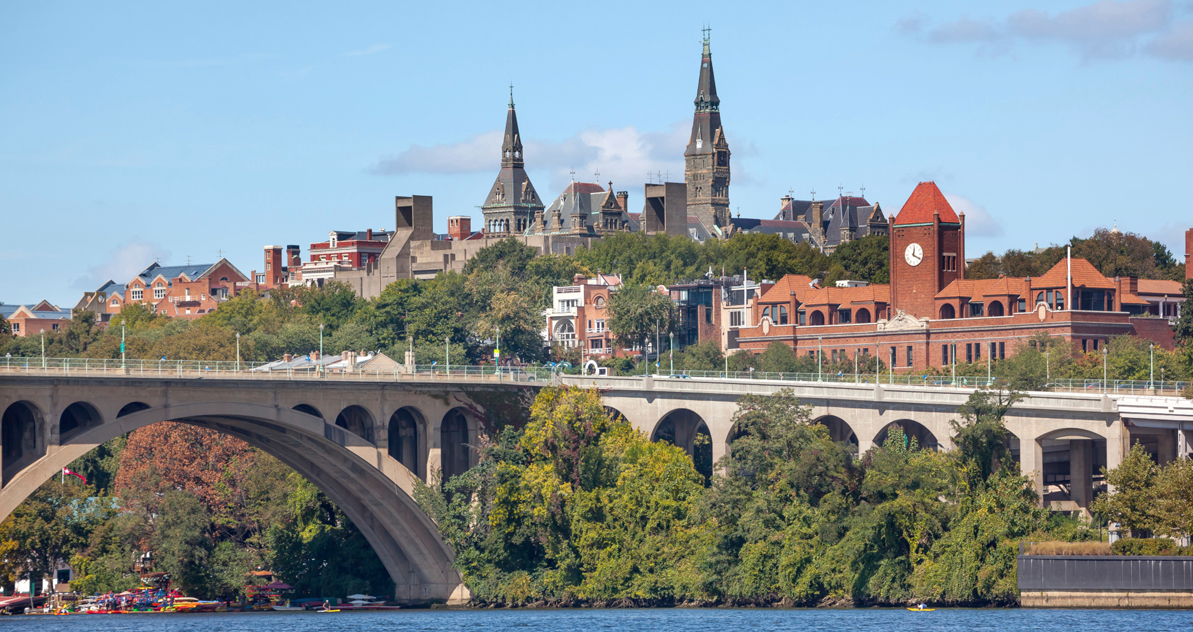 Welcome to the Department of Neuroscience!
To Discover, Challenge, & Inspire
Our overarching goal is to improve brain health through discovery research. We focus on brain disorders that become increasingly worse as people age, like Alzheimer's disease, Parkinson's disease, response to infections, depression, seizures, and recovery from a head injury. These disorders often affect memory, the ability to communicate, movement, and general mental well-being. We seek to understand what underlies these disorders to discover early detection methods and new therapies to improve health.

Kathy Maguire-Zeiss, PhD, Chair & Professor, Department of Neuroscience
The Department of Neuroscience values all diversity. We oppose systemic racism and biases in all dimensions of race, ethnicity, national origin, gender, gender identity, sexual orientation, religion, socioeconomic background, politics, and health status.
A statement from the Neuroscience PhD program (IPN) is here (new window). Comments on how we can improve our inclusivity? Please share them with us (new window). You may find the following resources (new window) helpful.
Master's in Integrative Neuroscience
Applications are open for the Master's in Integrative Neuroscience program for Fall 2024.
Deadline for applications for Fall 2024 is May 15, 2024.
Associated Programs
Featured Stories
Integrative Neuroscience Student Wins McCourt Public Policy Challenge
M.S. in Integrative Neuroscience student Sparsha Muralidhara was a winner in the McCourt School of Public Policy's 2023 Georgetown Public Policy Challenge. Muralidhara worked with law student William Macci on their proposal, E-QualityDC, which empowers D.C. public schools to bridge the digital divide for at-risk students, connecting families to accessible and affordable resources.
PhD student in Neuroscience receives NIH Award: August 2020
Nahdia Jones, a 5th year Ph.D. candidate in the IPN is the recipient of the F99/K00, also known as the Blueprint Diversity Specialized Predoctoral to Postdoctoral Advancement in Neuroscience (D-SPAN).
Dr. Italo Mocchetti Receiving the President's Award for Distinguished Scholar-Teacher: October 23, 2019
Ceremony will be held on October 23, 2019 at 5:00 PM in Gaston Hall, during the Fall Faculty Convocation. This award commends faculty who were nominated by their students and faculty peers for outstanding service to our community and to the Academy as exemplary scholar-teachers, embodying Georgetown's mission as a student-centered research University.
Kathleen Maguire-Zeiss Named New Chair of Department of Neuroscience
As newly named chair of the Department of Neuroscience, Kathy Maguire-Zeiss, PhD, will help lead the initiative to grow Georgetown's neuroscience research.
MS in Integrative Neuroscience
The Department of Neuroscience offers a rigorous program leading to the MS degree in Integrative Neuroscience. The MS program is designed for completion in two full-time consecutive semesters. The curriculum includes an extensive integrated overview of neuroscience, statistics, experimental design, and technical approaches.
Bayer Extols the Virtues of "Showing Up and Doing Your Job"
From her formative years as a self-described "Army brat" and a first-generation college graduate, Barbara M. Bayer, PhD, has focused on showing up and doing her job.
Alzheimer's Risk Genes Linked to Changes in Young, Healthy Brains
Conventional wisdom might indicate that bigger brains and enhanced memory performance in youth should help protect against the cognitive declines seen decades later in Alzheimer's disease. Yet for two Georgetown University scientists, recent research appears to suggest the opposite.
Boys with High-Functioning Autism Show Surprising Strength at Language
"We had not expected this interesting finding," says Michael Ullman, director of the Brain and Language Laboratory at Georgetown University Medical Center and senior author of the study that found boys with high-functioning autism could process a key grammar task faster than boys without autism.